Decorative garden stone is a natural and original way to develop a home garden. The garden is an integral part of our property, which we treat as a holiday destination and an oasis of silence.
Decorative garden stone is used to arrange home gardens, recreational plots or urban space. Thanks to the stone, we can control our flora, distinguish our beloved plants and reduce weeds. Natural garden stone protects the soil from quick drying, protects the walls from dirt and organizes the space. In addition, our stone is resistant to weather conditions. That's why it is used in hard-to-reach places such as escarpments.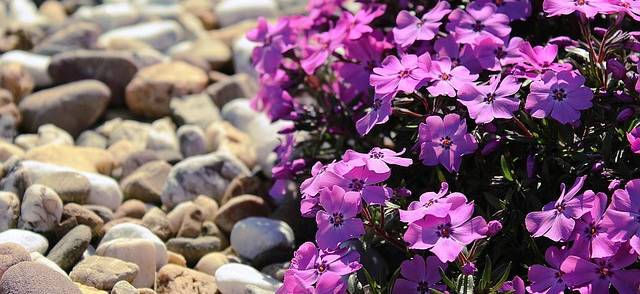 Firma SOŁTYS Sp. z o.o. recommends to all owners of the property and gardens the most natural form of decorating the backyard garden – decorative garden stone. This stone is distinguished by its color, shape and natural design. Our products can also be used for arranging recreational plots, backyard properties or arranging larger green areas such as parks or recreational areas in the city center. Our products are resistant to weather conditions, making it ideal even in difficult places such as embankments.
Our offer of garden stone includes:
pebbles
grit
stone bark
gravel
sand to the sandbox.
Decorative garden stone is recommended in convenient, strong packaging: 8kg / 10kg and 20kg / 25kg.
The entire range of garden stone is available in our wholesale in Złotniki / Poland. We invite customers to visit our stone garden warehouse for the purchase of a natural assortment for the arrangement of great small and large gardens.